Philadelphie #CityGuide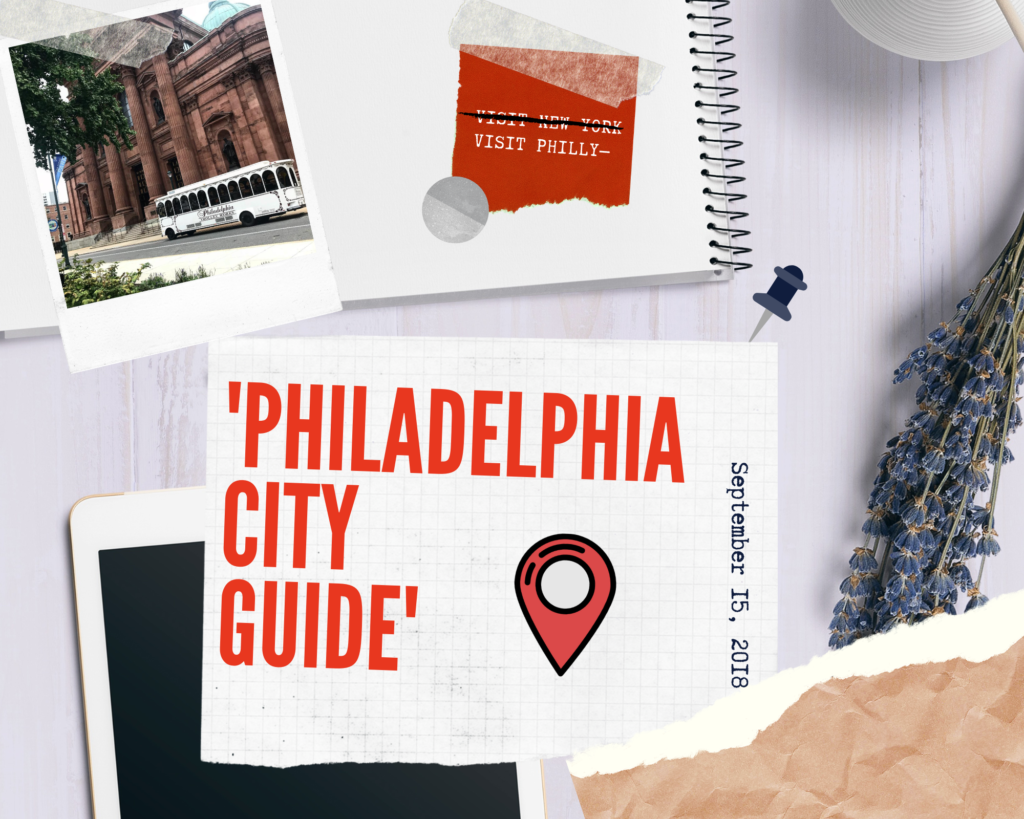 #1. Les quartiers
Old City : Breakfast chez Luna Café pour enchaîner sur une balade dans la vieille ville, vous y trouverez de petites rues charmantes, le musée Betsy Ross House, du street art, le Pont Benjamin Franklin… Partez en direction du Visitor Center, Liberty Bell, Independence Hall, pour finir au Washington Square.
City Center : De Washington Square partez en direction de Society Hill, baladez vous dans le quartier, faites une pause lunch chez Bloomsday. Pour les amateurs de vintage vous avez Moon + Arrow ainsi que The Cactus Collective dans le quartier. Remontez ensuite la 2 & 3ieme rue, vous y trouverez pleins de petites boutiques. Rejoignez ensuite le City Hall en traversant de rues en rues, Love Park… puis remontez l'avenue jusqu'au Philadelphia Museum of Art, avec les Rocky Steps. Prenez ensuite de la hauteur au Assembly Rooftop Lounge. À quelques centaines de mètres vous trouverez un ancien pénitencier que vous pourrez visiter, Eastern State Penitentiary. La visite vaut le détour.
Gayborhood / Midtown Village : The place to be! La vie nocturne se passe ici, vous trouverez pleins de bars & restaurants à retrouver ici qui éveilleront vos papilles! En journée, direction Spruce Street, balade dans les rues pour admirer les célèbres bâtisses "Brownstones". Ne manquez pas le Reading Terminal Market pour le plaisir de vos papilles, et l'incroyable brunch du restaurant Lacroix.
Fishtown : Ancien centre industriel devenu un quartier plein de caractère regroupant hipsters & artistes. Plutôt branché et jeune vous trouverez de petites adresses sympas comme Philadelphia Distilling ou R&D, de petites galeries d'arts, pop up éphémère, et un street art assez impressionnant!
Northern Liberties : Même atmosphère qu'à Fishtown, quartier prisé par les artistes, zone assez hype avec de belles petites adresses comme Café La Maude, Creep Records, Cultured Couture Vintage…
South Philadelphia : La racine italienne de Philly c'est ici! Vous y trouverez donc les meilleurs italiens de la ville & l'Italian Market. Vous pourrez y goûter la spécialité locale le "Cheesesteak", et découvrir de belles petites adresses Food. Baladez vous dans les rues pour admirer les maisons historiques en grès rouge près de Passyunk Square. Adresses shopping sur East Passyunk Avenue!
Rittenhouse Square : Un peu la jumelle de l'Upper East Side ! Quartier agréable pour s'y balader, découvrir de petits marchés locaux, de belles bâtisses d'époque, où tout simplement pour déjeuner. Vous trouverez quelques belles adresses comme P.S&Co, Parc…

#2. City Food Guide
Petit-déjeuner : Café La Maude, Sabrina's Café, Honey's Sit 'N Eat, Luna Café, Hungry Pigeon, Morning Glory Diner, Dutch Eating Place, Hinge Café, Farmicia.
Brunch : Café Lift, Lacroix Restaurant pour un buffet à s'en régaler les papilles, Aksum, Miles Table, et Noord pour découvrir un brunch Scandinave.
Lunch : Zahav, Reading Terminal Market, John's Roast Pork (cheesesteak spécialitée locale!), Ants Pants Café, Bloomsday (on craque pour les bagels & oeufs bénédictes), The Dutch (all day breakfast & lunch), Green Eggs Café, High Street on Market, Hungry Pigeon, The Love, et P.S&Co pour un lunch végétalien.
Goûter / Café : Café y Chocolate, K'Far Café pour des pâtisseries Israéliennes, Bud & Marilyn's, Beiler's Donuts, Federal Donuts, et enfin Max Brenner Chocolate Bar & Restaurant pour des gaufres!
Dîner : Royal Boucherie, Fork, Wm.Mulherin's Sons, Angelo's Pizzeria (les meilleures de la ville!), Talula's Garden, Positano Coast, Butcher Bar, & Parc.
Bar : R&D, Talula's Garden, Friday Saturday Sunday, The Thirsty Soul, Graffiti Bar, Philadelphia Distilling, The Ranstead Room, Irwin's, Garage Passyunk, Charlie was a sinner.
Rooftop : Stratus Rooftop Lounge, XIX Nineteen at Hyatt, Vango Lounge & Skybar (aussi boite de nuit!), R2L Restaurant, Assembly Rooftop Lounge, City Tap University City & Attico.

#3. Shopping
Pour du vintage : Vagabond, Ritual Shoope, Cultured Couture Vintage, Moon + Arrow (+bijoux!) & Cactus Collective.
Pour des souvenirs : Italian Market, Souvenir puis sur la 13th Street à Midtown Village.
Pour les fans de musique : Repo Records, Philadelphia Record Exchange & Creep Records Store.
Second & Third Streets – Old City
Second Street – Northen Liberties

#4. Autour de Philadelphie
Lancaster, pour une découvrir la culture des Amish & en apprendre davantage sur la cohabitation de deux mondes différents. Environ 1h de route.
Atlantic City, si vous vous y trouvez en été et que vous avez une soudaine envie d'aller à la mer..
Delaware Water Parc, parc national magnifique offrant des points de vues magiques, de gigantesques cascades, sans parler de la faune et la flore.

Retrouvez toutes mes adresses Food ici & les principaux lieux à visiter ici !


You May Also Like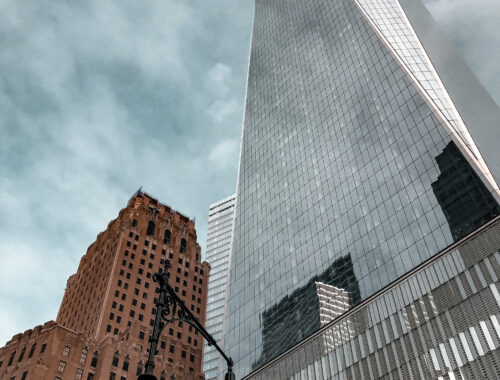 October 22, 2019